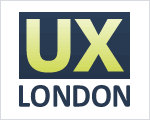 On June 15th and 16th 2009, I'll be giving a full-day workshop on Influencing Strategy by Design and a presentation on designing with Parti & the Design Sandwich at UX London. UX London is a three-day event which opens with a day of inspirational presentations, followed by four half-days of practical, in-depth workshops covering core skills, strategic thinking and advanced techniques.
Parti and the Design Sandwich
In architecture, parti refers to the underlying concept of a building. Will it be a public structure that provides safety or a commercial building focused on customer up-selling?
Design principles are the guiding light for any parti. They articulate the fundamental goals that all decisions can be measured against and thereby keep the pieces of a project moving toward an integrated whole. But design principles are not enough.
Every design consideration has a set of opportunities and limitations that can either add to or detract from the parti. Designers who want to bring coherent visions to life need to learn the detailed ins and outs of design considerations so they can select the best solutions from the options available.
This combination of design principles at the top and design considerations at the bottom allows designers to fill in the middle with meaningful structures that enable people and organisations to interact, communicate, and get things done.
In this talk, Luke Wroblewski will illustrate how the Web's most accessed home page, yahoo.com, was redesigned with a parti and the design sandwich.
Influencing Strategy by Design
This half-day course will teach designers how to contribute to the direction of their company by synthesising and articulating clear, actionable business and product strategies. Often, growth opportunities for designers are artificially limited by org charts that fail to fully capitalise on the galvanising role that design can have beyond product or marketing. This course empowers designers by giving them tools to impact strategy by illuminating important decision-drivers like market or user research, web analytics, financials, and product reports.
This hands-on course is created for experienced designers, enabling them to influence and improve strategic decision-making within their department or company. They will learn principles for communicating and influencing strategy, along with practising skills and techniques through group activities, and working directly with Luke. This course will maximise a designer's ability to help their organisation make better decisions.
Apply your existing design skills to strategy development and execution.
Help your organisation make better decisions.
Manage organisational dynamics to get things done.
Take advantage of metrics to help frame and broaden your understanding of problems.
Utilise pattern recognition to identify meaningful relationships and insights within data.
Employ design techniques to communicate with multiple domains and levels.
Make effective executive presentations.