My new book compiles the articles I published over the past two years about Polar's mobile and multi-device design decisions. It's filled with nuanced user interface design details and big-picture thinking on software design for PCs, tablets, TVs, and beyond. And it's free.
Over the past two years, I served as co-founder and CEO of Polar. During that time, we built mobile apps, responsive Web apps, second screen experiences, and... we learned a lot. When Polar joined Google last week, we took some time to package up the articles I wrote over the past two years about our thinking, our failures, and our successes. We're making this compilation freely available: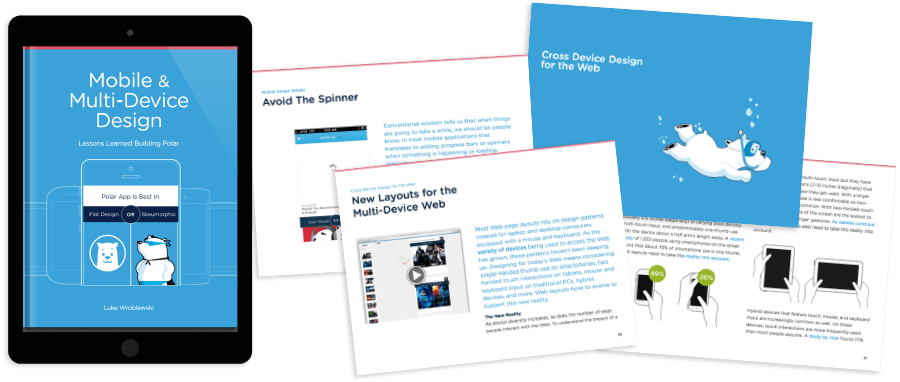 A beautiful iBook complete with hidden treats and awesome videos.
A PDF of the same content and layout but without the slick UI and videos.
The original Web pages published on this blog from 2012-2014.
I hope that some of our experiences, insights, and missteps will ultimately help others as they wrestle with similar issues and ideas in their products. It's a small way for us to formally say thanks and give back to everyone that helped us do the same. Thanks.