Smart defaults —as described by Barry Schwartz in The Paradox of Choice- are selections put in place that serve the interests of most people. Because smart defaults are designed to help people make good choices, we can utilize them in Web forms to expedite form completion. The trick is to ensure that the defaults in our forms align with our customers' goals.
As an example, let's look at the rather standard "Book a Flight" form on JetBlue's site. Among the expected questions of where are you going and when is a set of questions about number of adults and/or kids traveling on this flight.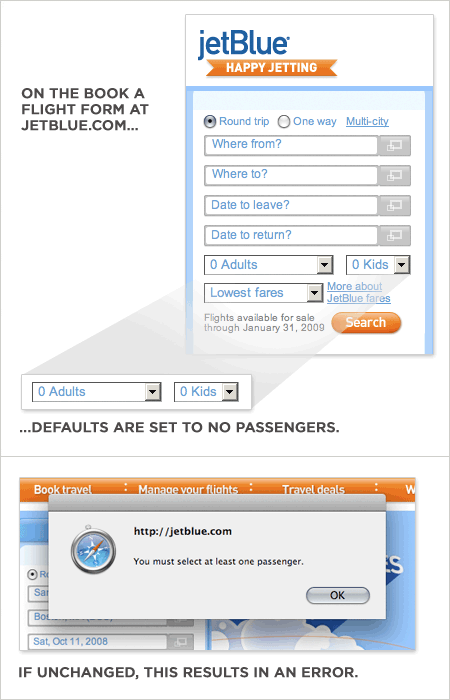 Now last I checked, the majority of people booking flights online are adults and they generally intend to travel on the flight they book. So defaulting this value to zero might not serve the interests of most people filling in this form. In fact, on more than on instance I've found myself with an error when I inadvertently left the default of zero travelers in place.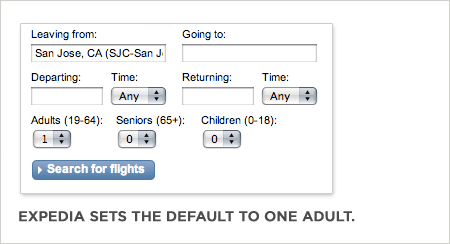 Perhaps Jetblue has a high quantity of kids traveling alone or with families and wants to make sure each person booking a flight explicitly considers how many travelers are going. But it seems to me other travel sites like Expedia (pictured above) got it right with a smart default of one adult traveler.